DAIJA ARCADE STICK for PS4™ [PO/DP]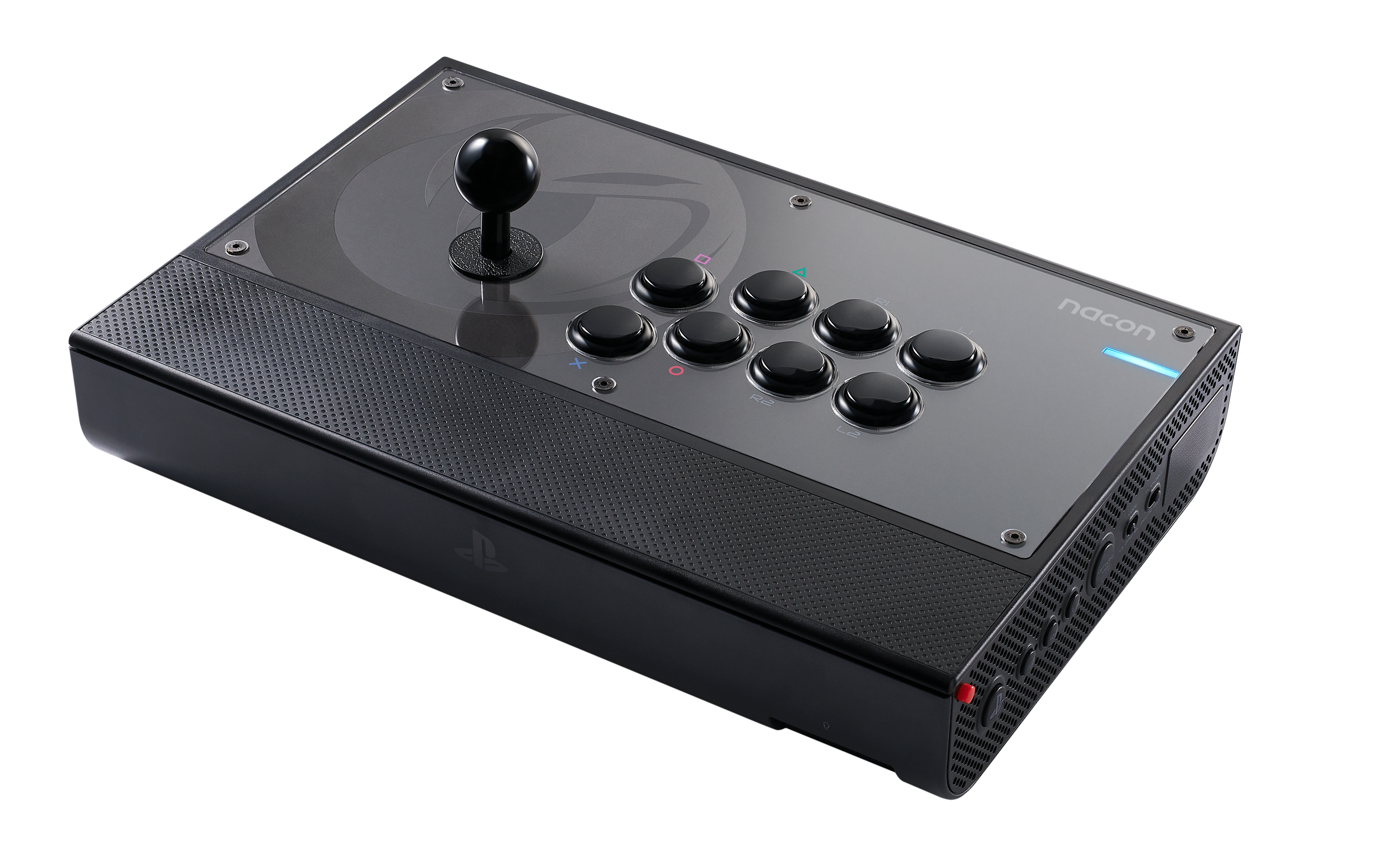 NACON Daija Arcade Stick technical features:
Officially licensed arcade stick for PS4™ and PS3™.
Professional components from renowned manufacturer SANWA
Large and clean playing surface: single control area, on the right-hand side, for easier access to key controls
5mm headset socket
Textured wrist rest
Customisable top cover: 2x artworks and screwdriver included
Padded base with foam coating for enhanced stability while playing
Plate controls
Stick: 2 interchangeable heads (balltop or battop)
Top row: Square / Triangle / R1 / L1
Bottom row: Cross / Circle / R2 / L2
LED player status indicator
Right-sided controls
SHARE (SELECT) / OPTIONS (START) / R3 / L3 / PS buttons
Stick mode setting button (Left / Right or directional buttons)
Touch pad (PS4™ mode only)
Platform setting button (PS4™/PS3™/PC* X-Input) *PC compatibility not tested nor endorsed by Sony Interactive Entertainment Europe.
Locking buttons for the top cover
Internal compartment: access to the removable switches, storage space for the screwdriver and the second stick head
USB cable (3m) with storage compartment at the back of the arcade stick
Weight: 2,7 kg approx.
Dimensions: 380 x 260 x 121mm