Street Fighter V Arcade Edition
January 16, 2018.
Heads up to our dear Street Fighter fans as Capcom releases the updated version of Street Fighter V and it's in Arcade Edition! This is one of the spectacular special of their 30th-anniversary celebration. Here's what you can expect for this edition.
First of all, there are 6 Arcade Battles that is included and it will follow the stories of the 5 Street Fighter franchise. Players will go back to the memory lane as you play these paths because each of the paths will only be playable by characters that are available in their respective installment.
Also, you can choose which difficulty, the number of rounds and opponents to challenge. This increases your arcade points. You better be good fans because of each month if you accumulate a lot of Arcade points, you will gain a unique title!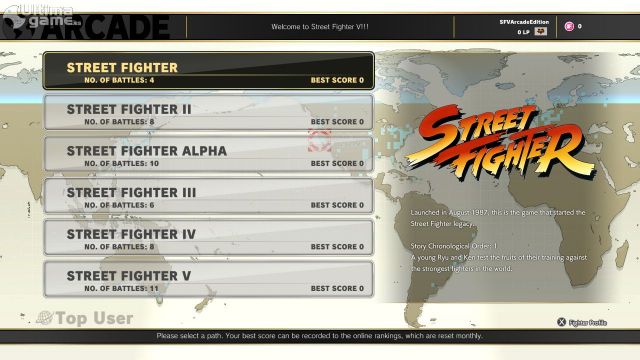 Futhermore, there are 200 different endings and it features great illustrations from various artists. According to Capcom Unity, "You can head into the Gallery to find out the unlock condition for each ending. They range from simply completing a path to getting a 'Perfect' on the bonus stage." The bonus stage is about breaking 20 barrels using the moves of your character with the help of a computer-controlled character.
There are 28 characters that include the original roster and the DLC characters. The Season 3 DLC characters are also available for the first time. It brings the roster to the total of 34 fighters! If you buy this edition, you will get it free while the Street Fighter V owners will be purchased in-game currency. This edition will introduce the second V-Trigger for every character.